Recent work
Rog has appeared in further First Look TV productions - Nurses Who Kill, The Killer's Mistake and The Lady Killers (nothing to do with the classic Ealing Comedy !). He continues to carry out murders at Coombe Abbey and plays Thomas Jenkins, Shakespeare's Welsh Latin teacher (if there is such a thing as Welsh Latin) at the
Shakespeare Schoolroom Stratford-upon-Avon.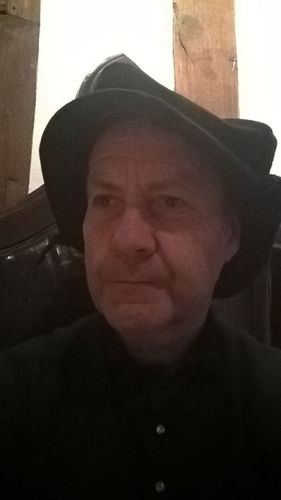 Two days of shooting have taken place on Calling the Tune, screenplay and direction by Rog. The second day involved converting The Iron Works pub in Warwick into a 1940s French bar.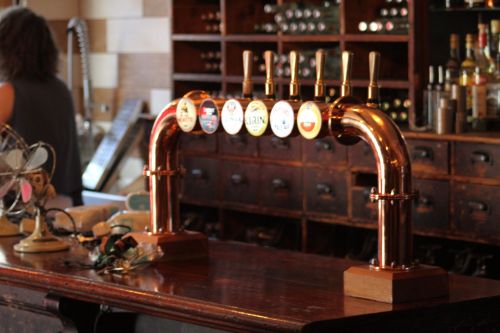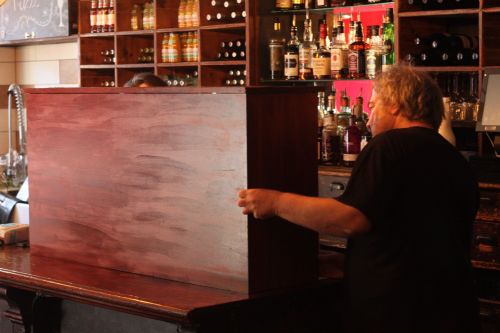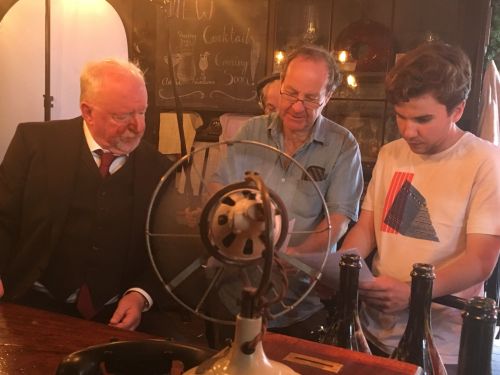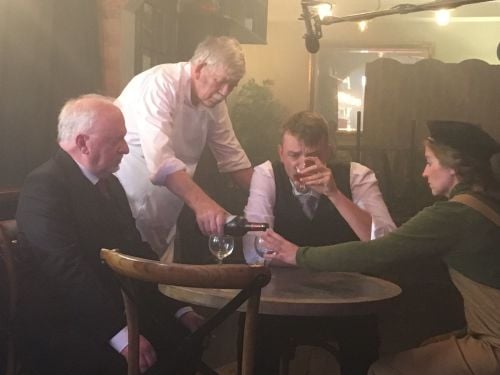 In addition to recent work for First Look TV, Rog has enjoyed working with the Higgins Brothers again, on their biopic of Blind Dave Healey, the marathon runner 7 Days in which he played Mr Dyson, Dave's teacher and trainer. The film has already won plaudits at several film festivals and has been shown on a giant screen at West Bromwich Albion Football Club.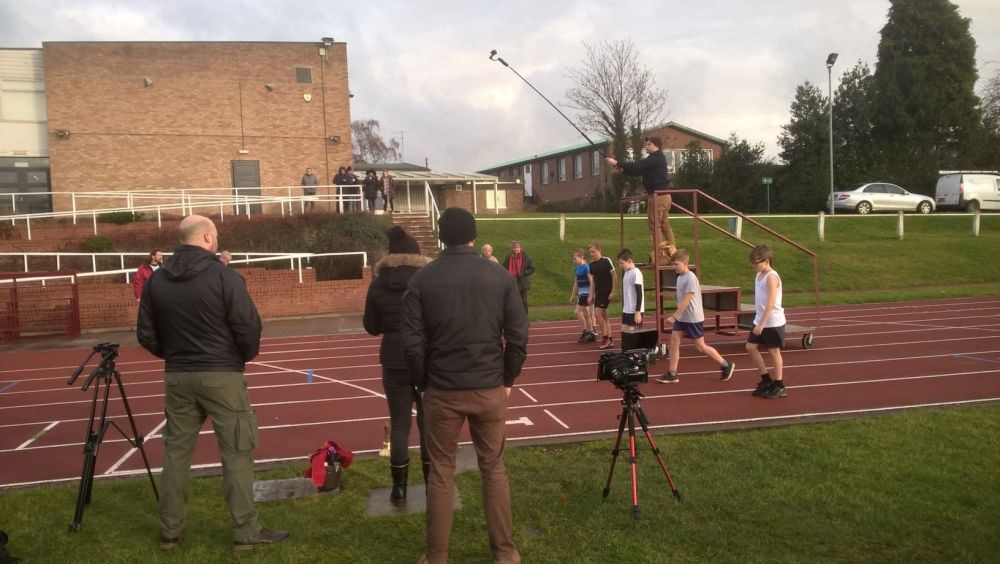 and their study of Evolution in which he played a positively ancient Charles Darwin. It'll be Santa next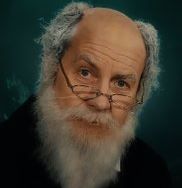 Ah. Santa. Yes.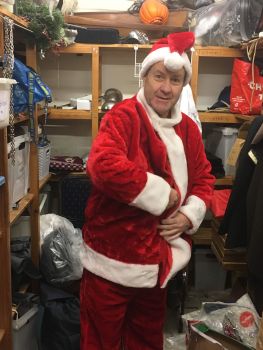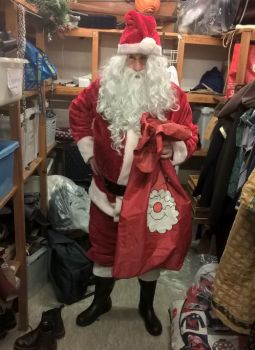 Fourth Floor Singapore is in the can
Two projects with Stickleback Productions directed by Brendan O'Neill
Fled
Powerless
Most recent works as a psychopath
with Shift 7
Romantic Hideaway 2nd edit Shift7Films upload from Adam Tyers on Vimeo.
Rog continues to take part in murders ....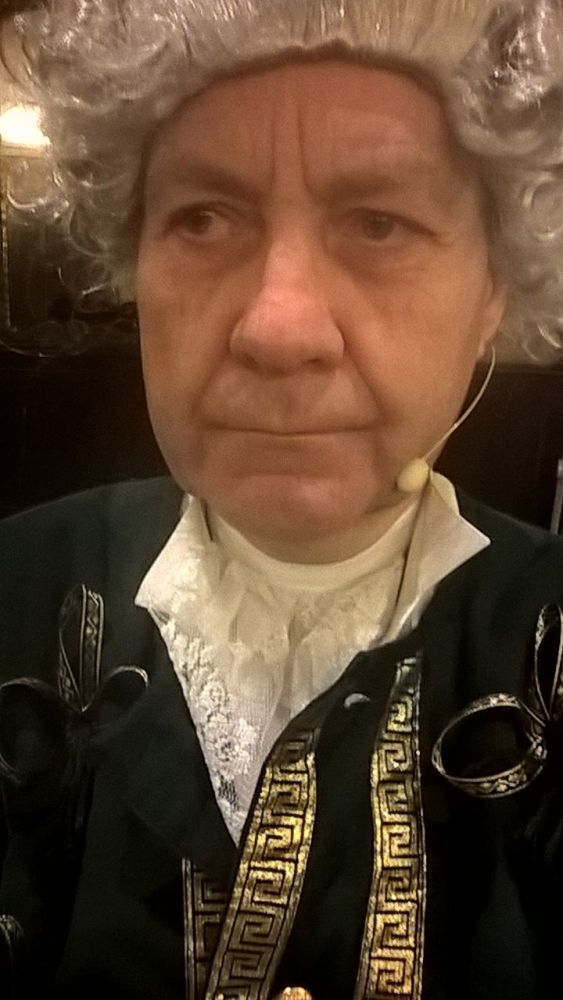 Dick Shakespeare read through by Bob Rogers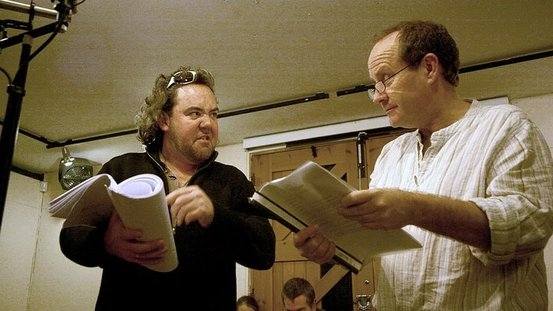 Photo: Mark Williamson
Romantic Hideaway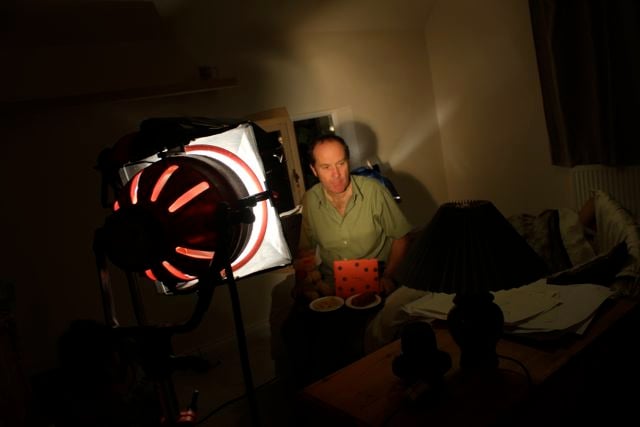 Mindgame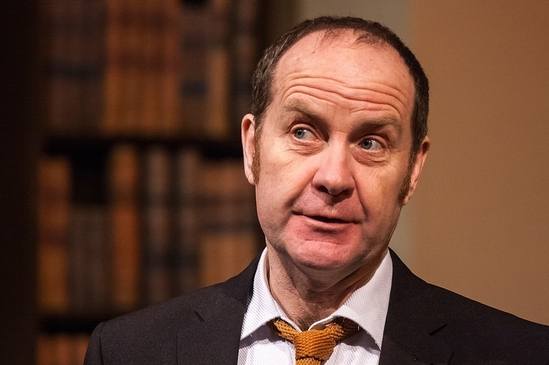 with the Loft Theatre
Rog appeared in Mindgame by Anthony Horowitz
in which he played Styler.
Mindgame is an extraordinary "whydunnit" set in an
as
ylum for the criminally insane.
Rog still finds it hard to understand why he was cast.
Photo by Helen Ashbourne
Rog has completed a shoot with Major Oak Entertainment and directors
Ian and Dominic Higgins, playing German Jewish nuclear physicist,
Rudolf Peierls in their docu-feature production, All that Remains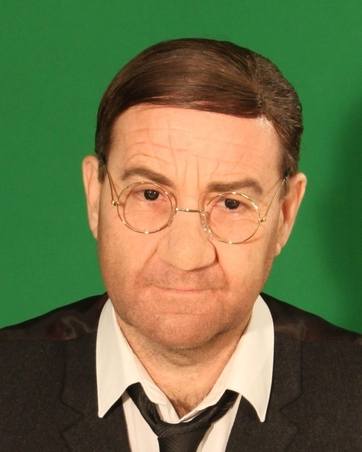 Photo: Vera Fenlon
The film, which has just been premiered, tells the extraordinary tale of Takashi Nagai, scientist, mystic and atom bomb survivor. The extraordinary make up can be seen here Make up
Royal Shakespeare Company
Rog played in the RSC sponsored production of Midsummer Night's Dream (As You Like It), directed by Dmitry Krymov, at the Royal Shakespeareare Theatre and Edinburgh Festival, followed by a run of Richard III playing the rather unpleasant henchman, Catesby.
Dick Shakespeare Update
Following the successful readings of the screenplay of Dick Shakespeare by Bob Rogers, a public performance was given as part of the Stratford-upon-Avon Fringe Festival. A slightly changed cast was directed by Gordon Vallins and recorded by Mark Williams. Writer Bob Rogers has been in discussion with the BBC and is keen to shoot the film locally - so is looking at possible locations. Rog reprised his role as the very camp Earl of Southampton - and a few other roles.
What is Dick Shakespeare ?
Written by celebrated TV comedy writer Bob Rogers, the screenplay is an exciting and amusing Elizabethan romp involving the Bard's younger sibling and a small band of his friends who fall foul of vindictive Town Constable Knee and are forced to flee to London to seek the help of Will and his influential associates.
"We know roughly when he was born and the date of his burial and that's it, the rest is a blank so I thought I'd give him a life" said Bob.
The Coen Brothers and Kenneth Branagh have asked to see a copy of the recording. Watch this space for further developments.
Bob's last screenplay was a collaboration with top Hollywood writer, Blake Snyder, who worked with Steven Spielberg and was for many years a staff writer with the Disney Studios. Bob has many TV and radio credits to his name including Kerr In The Community and and Looks Like Rain.
The Wrong Funeral
The Wrong Funeral is a black comedy incorporating many real-life stories from the mind of Roger Harding, scripted by him and edited by Helen Brady with further contributions from Joe Pavlo Two Hats filmed approximately 30% of the script for use as pitching material in August 2013
At the present time the nation needs a jolly good laugh - and they'll get it with this !
July 1550
Rog has completed a screen play based on the story of Mary Tudor's attempted escape from England during the time of her brother, Edward VI's, reign. It was an interesting area of history to research. History would have been quite different if Mary had not been persuaded to abandon her attempt. Shooting is due to start in autumn 2012.
Entanglement Productions' "Triple Hit" won the best Sci-fi feature at the Phoenix (Arizona) Film Festival 2011
Check out Rog's demo reel
Drama
48 Hour Film Challenge
Team Division put together a great submission for the 48 Hour Film Challenge, Great team, fully committed.
Rog completed a pop video shoot for Valhalla Smith, a moderately heavy rock group on their way up. He played a spliff smoking godfather figure being entertained by the girls he 'owned'. It's not every day you get to sit in front of two gorgeous oiled black girls dressed in G strings and bikini tops. It was hard work, but someone had to do it. Rog is a martyr to his art.
Emergency Coach Evacuation
The Two Hats emergency coach evacuation tutorial for children, is complete and copies have been delivered to Warwickshire County Council for distribution to schools. Fine presentation work by Nick Lancaster (as always), splendid score by Darren Scott. Rog operated as script writer, cameraman, actor and editor.
The Impossible Escape
Shooting is now substantially complete on The
Impossible Escape
project. Some model work is yet to be shot, but the live action is in the box. The quality of the images recorded at ARRI Studios, Uxbridge is simply astonishing. The new ARRI Alexa camera needs only candlelight to produce amazing clarity;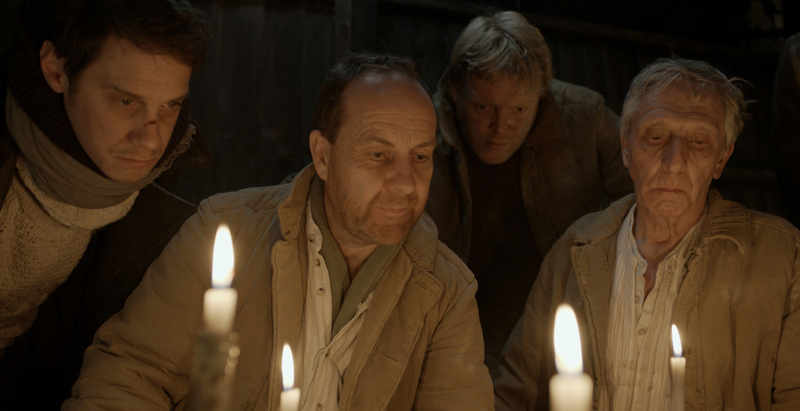 Sterling poster design by Dan Jones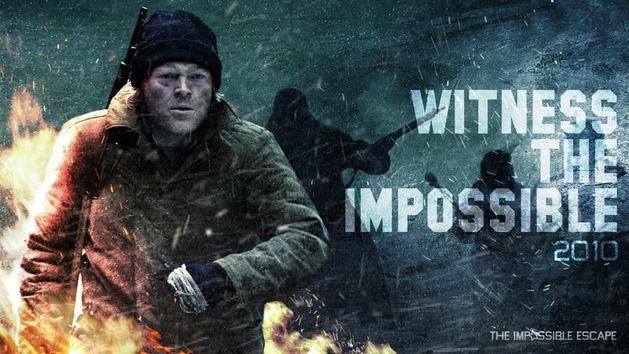 Rog played a government Environmental Officer in a TV pilot of 'So You Want to be a Journalist' for the National Film and Television School for BBC.
Rog played a drunken tramp in a "Drink awareness" commercial for Rapidpics, to be screened at Coventry cinemas ahead of showings of Tron and Harry Potter. Look out for a spoof James Bond ad.
Delivery Boy is in the can and edited by Huw Bowen, with some spectacular pyrotechnics shot at Coventry Canal Basin.
In another shoot with Entanglement Productions - Dyson - Rog plays a Victorian butler on a planet being invaded (apparently) by giant slugs;